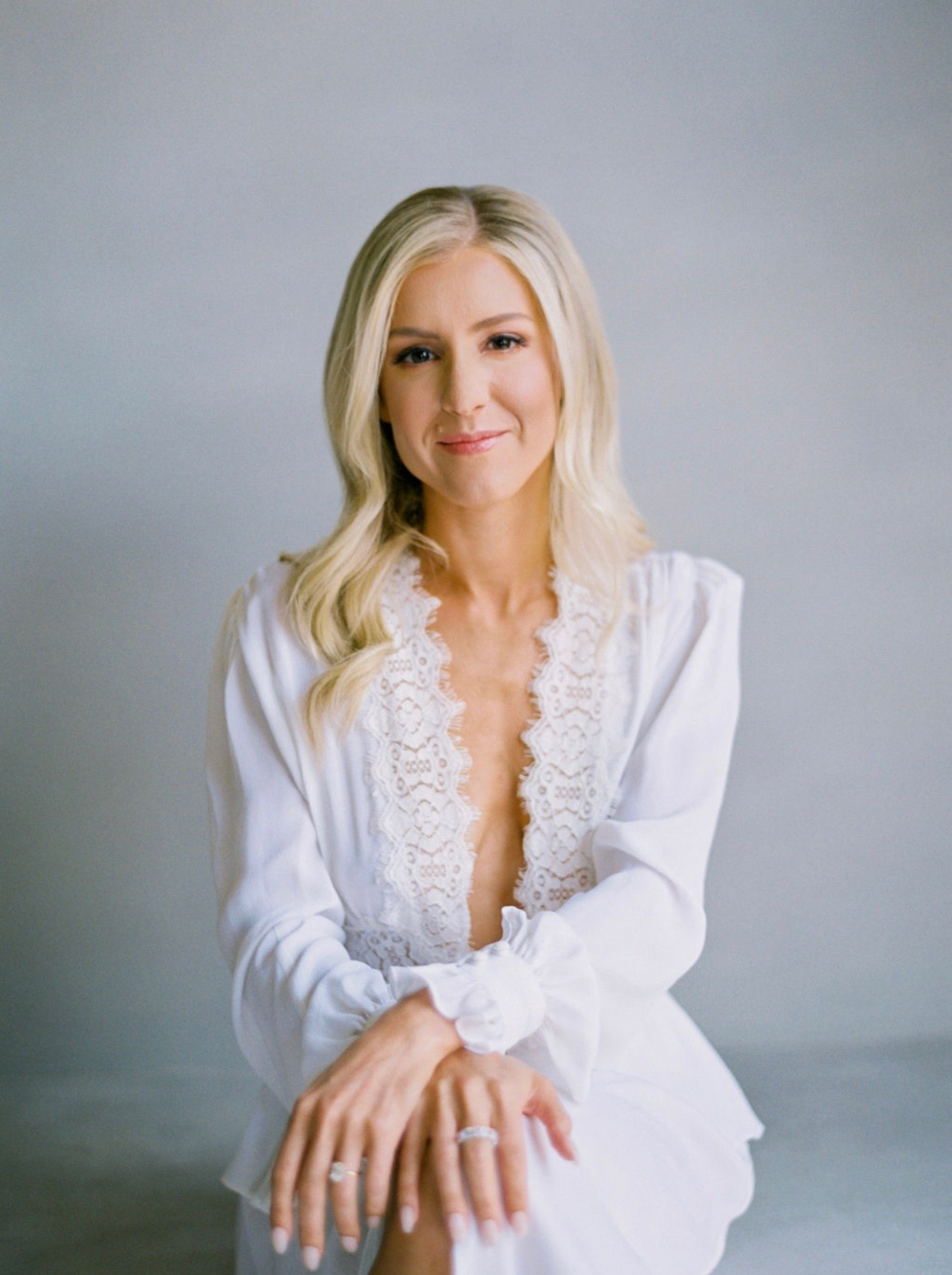 Enough is enough.
Your stomach is bloated. You suffer from severe constipation, diarrhea, or both.
You have a closet full of clothes you no longer fit in - whether its from inflammation, weight gain, or a bloated belly.
Your friends and family think you're crazy. You have a list of food restrictions and try to help yourself, but often, those in your circle question you about your limited diet. Trust me, you don't want to live this way either!
You see people eating pizza and cookies, wondering how such a thing could be possible. You crumble to pieces just taking a bite of cauliflower.
You want to get better. But the thought of spending so much time grocery shopping, cooking, and cleaning, is overwhelming enough.
You spend half your day worrying about food and digestive symptoms. Why would you want to devote even more time to health and your body?
You want to be free. You want to know exactly what to eat to feel good. You want to feel FULL, not starving. You want DELICIOUS food that gives you boundless energy. You want a body that feels light and strong. One you feel proud of. One you know will never let you down.
You see visions of yourself making impact in your career, having deep relationships, and expressing your creativity.
Because finally, you've mastered your health, and you can soar into the person you were always meant to be.
Heal your digestion.
Create a body you're obsessed with.
Imagine that. State of the art training allowing you to cultivate your best self.
INTRODUCING...
The Art and Science of Healing IBS
You're worth it.
Tune into creating a life around your highest self. We'll teach you how to:
Eat foods you love
Eat foods that make you feel good
Feel toned and lean
Feel confident in clothing
Embody a strong mindset
Live your ideal lifestyle
It's time to elevate yourself like never before.
Meal Plan
Hit the ground running with beginner, intermediate, and advanced meal plans and recipes.
Authentic Alignment
Understand how improving chronic stress in relationships, environment, or career creates a happy and healthy life.
Highest Self
Develop mindset techniques around thoughts, emotions, and behaviors to align to and create habits around your highest self.
Intuitive Eating
Understand why you have disordered eating. Learn nutrition and psychology tips to develop a life-long, healthy relationship with food.
Full Body Wellness & Weight Loss
Learn how to balance protein, fats, carbs, alcohol, calories, homecooking, and restaurant eating to thrive in your best physical body. Additionally, learn how to safely and effectively lose weight.
Flawless Digestion
Learn how to heal chronic constipation, diarrhea, abdominal pain, bloating, and/or gas with fiber and fat.
HOT SEAT COACHING
8 group sessions to receive 1-1 feedback by Becky.
I've lived with chronic irritable bowel syndrome (IBS-D, IBS-C, IBS-M, bloating, gas...you name it) for 17 years.
I've changed my diet over 400 times. I've seen 30+ practitioners spending over 15k to get the help I needed. While I picked up tips here and there, no one was able to piece together my complicated case.
I suffered from severe depression and panic attacks. I experienced chronic fatigue, insomnia, 5 years of no period, and mystery weight gain.
I've tried it all - keto, vegan, carnivore, low-carb, high-protein.
I gave it my all - ironically, the harder I tried, the worse I got.
Until one day, I unlocked the formula to digestion.
When I combined the principles of dietetics, holistic nutrition, and psychology, I found what I was looking for.
Through the process I teach, I found the best digestion of my life.
I wanted amazing digestion, but in the process, I discovered so much more.
Incredible energy, easy sleep, a regular cycle, and days filled with joy and optimism.
My days no longer revolve around food. They're centered around building my company, nurturing relationships, and working on creative projects that light me up.
Yes, I fit into my old jeans and form-fitting clothes again.
More importantly, I don't feel ashamed of how much "sickness" my body went through. Instead, I feel a tremendous amount of pride as my body represents my ability to overcome challenges.
This can all be yours, too.
Qualifications:
Registered Dietitian
Masters in Nutrition & Education, Columbia University
IBS Certified Dietitian, Monash University
Holistic Health Coach, Institute of Integrative Nutrition
"Becky, what can I say. Your course saved my life. I spent countless money on SIBO tests and MAP testing. My constipation was terrible and I had horrible bloating. I felt like I was on a hamster wheel - different doctor and same result. I felt utterly hopeless. I also put so much energy into all the wrong things. I have confidence and power back in my life. You've given me everything. Thank you for all you do, god bless you.
Elizabeth Coombes
"Becky has been a life changing nutritionist! She is someone you can trust not only as a professional educated by one of the top universities in the world, but also as a caring and empathetic practitioner that has lived experienced with digestive health and navigating best practices for your unique body. I've met with other nutritionists in the past, but I still struggled with GI issues and felt completely in the dark as to what was wrong with me. It honestly was through Becky's services that I was able to learn so much more about food intolerances and what I can do to prevent my triggers. Her approach is holistic combined with evidence based practices that get you the results you want. I feel much more comfortable in my body these days without the embarrassing, painful post meal flare ups. So grateful for Becky, and I wish you good luck on your GI health journey!"
Molly Byrne
IS THE ART AND SCIENCE FOR YOU?
Perfect for those who:
Have chronic constipation, diarrhea, bloating, and/or abdominal pain
Are interested in maintaining or losing weight
Suffer from other chronic conditions related to hormones, thyroid, mood, or autoimmune diseases.
Love self-growth
Desire to transform into the best version of themselves
Not suitable for those who are pregnant, nursing, or those with or recently treated for an eating disorder.
100% MONEY-BACK GUARANTEE
If you buy this course and follow all action steps listed at the end of the course, and don't see results on your constipation, diarrhea, bloating, or body weight, I will give you a full refund, no questions asked.
>Best case scenario: you create your best body.
>Worst case scenario: you receive 14 hours of free nutrition training.
I only suffer from IBS-C, is this course right for me?
How is your course different from other IBS courses?
My case is unique. How will the course help me?
I still want to work 1-1 with you.
What other courses do you offer?